Spacelab
Feb 01
A year ago today, I began work on We Are Rising, an album I would write and record in 28 days. I generated a ton of images, video, and audio documenting the process, all of which NPR kindly hosted. To follow sequentially and relive the album coming together, start at the bottom of that page and work up.

In this InDigest Magazine article, I describe the reason I decided to make We Are Rising. It wasn't on a dare, as some have said, from NPR. It was an intriguing challenge I chose to undergo, which placed the limitation of time at the center of my creative process. From the article:

I slowly realized that I'd always assumed the slow way was the only way for developing Son Lux material. That was kind of stupid. Not that I suddenly think the slow way is inferior. Neither approach is better, they're just different. There's something to be said about a piece of music culled from a long, deep process of experimentation, and there's something else about a burst of unjudged, unfiltered creativity. They both have the potential to be great.

In a way, without realizing it, I had made Time a fundamental, self-imposed limitation from the outset as Son Lux. It's just that I had always insisted my process be labored, thorough, and informed by constant exploration, right up to the end. The time-it-takes had to be long. And in February, I finally tried the opposite.

This month, I'm closing a chapter of sorts, on We Are Rising. I have tons of exciting news and music planned for this month, so stay tuned! Some of it may surprise you…

Jan 25
[video]
Jan 17
Just when you thought The Pirate Bay was down as a place for you to find new music, comes a Pirate Bay alternative. And it's being launched by the Pirate Bay itself. Called The Promo Bay, it gives independent musicians the ability to promote themselves. It's not just limited to music, independent film makers, authors and artists can get in on the action too. Find out more.
The Sony Music Unlimited streaming music service will soon be available as an iPhone app and iPad app for iOS.
[video]
Jan 05
[video]
[video]
[video]
Jan 04
Rdio CEO: Streaming Music Sites Will Replace Music Downloads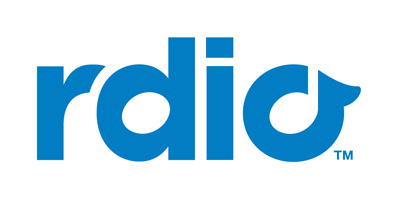 Rdio CEO Drew Larner on whether streaming music sites like his will replace music downloads: "Absolutely. That's the goal: from ownership to access."
Flaming Lips Cover The Beatles on "I Am the Walrus" (video)
Flaming Lips famously went all out on their cover of Dark Side of the Moon in it's entirety in both the release of an album and a tour, could the same be said for their new cover of "I Am the Walrus" by The Beatles? The Flaming Lips launch into a full-on, distortion-soaked version of "I Am the Walrus," in their studio, complete with some sort of plastic device to modify the sound of Wayne Coyne's vocals.